KIDS in BOATING Initiative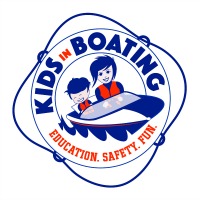 Recognizing the need to get more kids on the water and enjoying the boating lifestyle the Massachusetts Marine Trades Association and the Massachusetts Marine Trades Educational Trust have created the KIDS in BOATING Initiative.

The focus of this initiative is to help support nonprofit youth boating programs already in place in Massachusetts. The goal will be to challenge these groups to get more new kids on the water in a safe and smart manner. The Association has created a committee of board members, staff and association members who share a like-minded goal of getting more kids on the water. The focus of the committee will be to look at opportunities where we can support either by a financial means or another manner various ideas/events that focus on boating avenues and opportunities for kids. By getting more kids involved in boating at an early age, they are more apt to continue boating when they are older. In addition, by creating an interest in the boating environment this may lead to opening the door to more career avenues for marine related jobs in the future for these kids. In addition to an aging boating industry issue we also have a workforce opportunity where we currently are facing a shortage of marine technicians and other marine related jobs. The two industry opportunities go hand in hand in an effort to assist with the sustainability of the boating industry for many generations to come.
For additional press information related to our committee and this initiative please see the below articles:
Associations Now Article - June 2016
Massachusetts Marine Group Gears Up For Future Boaters
Boating Industry Article - June 2016
Massachusetts Marine Trades Association Launches Youth Boating Task Force
For more information on the KIDS in BOATING initiative please contact:
Randall Lyons at randall@boatma.com or (508) 221-1378

Industry growth through Collaboration, Communication and Education
Link to MMTA Press Release
Link to News Links