2018 Business of Boating Conference
January 18th, 2018
The Business of Boating Professional Development Conference planning is underway.
The BOB Conference is a great way to start the year off from an educational standpoint.
This value-packed event will be held on Thursday, January 18, 2018 at Massasoit Conference Center in Brockton. Once again our Committee has lined up terrific speakers with more to come. Check out a quick session and price preview:
Back by popular demand, nationally recognized presenter Valerie Ziebron from VRZ Consulting will present three breakout sessions including:
ATTRACT & KEEP TALENT/TECHNICIANS
COACHING YOUR TEAM TO SUCCESS
DROPPING MORE PROFITS TO YOUR BOTTOM LINE
Valerie has become a leading speaker and consultant as a specialist on what businesses can do to maximize their resources: specifically, their people, processes, space and location. Valerie was a presenter in 2017 and was requested back by numerous attendees.
REGULATORY AND GOVERNMENT AFFAIRS UPDATE - offered by Jamy Buchanan Madeja, Esq., owner of Buchanan & Associates and MMTA Government Relations and Legal Counsel. A graduate of U.C. Berkeley School of Law, Jamy has been recognized by Lawyers' Weekly as a Top Women of Law. She was also honored as a Massachusetts Super Lawyer in 2006, 2009 and 2015.
Additional sessions forming include information on Dredging, New electrical compliance regulations and a service roundtable including MMTA Educational partners and service managers' discussing wants and needs for new employees entering the industry.
This value-driven conference will be $199 for the first enrollment and $149 for each additional enrollment. Convenience, free parking, continental breakfast, full lunch and refreshments throughout the day are also included.
Interested in sponsorship opportunities?
Contact randall@boatma.com. Sponsorship is a cost-effective method of distinguishing your business and its unique offerings. Sponsorships start at $500 and include enrollment for one and day-long contact with guests, through your selection of a sponsor table and/or meal/snack or speaker sponsorship.
Conference Registration: Click Here

---
2017 Conference Pictures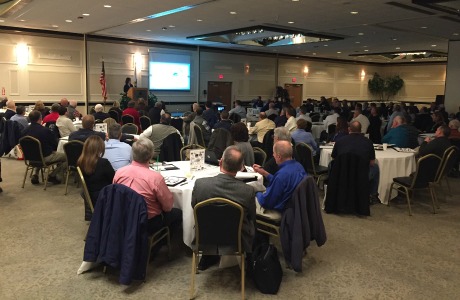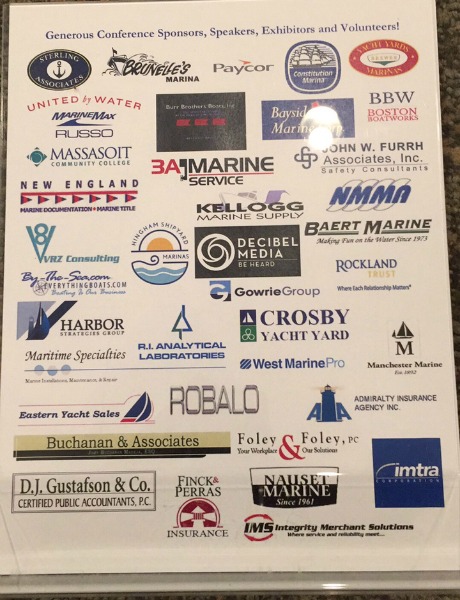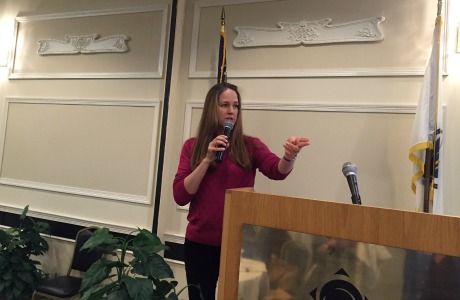 ---
Meet 2018 BOB Conference Sponsors
For more information on the Business of Boating Conference please contact:
Randall Lyons at randall@boatma.com or (508) 221-1378

Industry growth through Collaboration, Communication and Education
Link to MMTA Press Release
Link to News Links